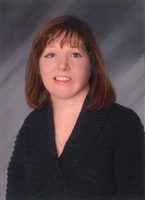 Sara Billings Leighton
Professional Real Estate Broker
Sara is a born and raised native of Blue Hill and the surrounding peninsula. She is a graduate of George Stevens Academy, a semi-private high school in Blue Hill, class of '85. Sara is an experienced business woman. In addition to her Real Estate investments she is the owner of two successful fine women's clothing stores with locations in Blue Hill and Castine. Sara brings to Downeast Properties her life long knowledge of the peninsula as well as uncompromising customer service, something she takes quite seriously.
Sara is an active community member and serves on a subcommittee of the Castine Economic Development Board, the Advancement Committee for Bue Hill Memorial Hospital, a board member on the Blue Hill Historical Society and President of the Castine Merchants Association. In addition Sara regularly particiates in area fundraisers such as the BHMH Fun Run, the Color Run in Bangor, the ChrisK5K fundraiser for Penobscot Elementary and is a contributing supporter of many public facilities including George Stevens Academy where you will regularly see her at basketball games either watching or working the concession stand.
When Sara is not finding someone their dream home or the perfect outfit at Sarasara's, her favorite pastime is spending time with her wonderful husband, their six fabulous kids, and according to her the most amazing grandson that ever lived!